Great Lakes Conservation Coalition Unites Hunters and Anglers across the Great Lakes
(April, 2019) – Ohio Conservation Federation joined with other leading conservation organizations representing hunters and anglers across the Great Lakes region in creating the Great Lakes Conservation Coalition in support of a plan to keep Asian carp out of the Great Lakes and remove them from existing waters they inhabit. The U.S. Army Corps of Engineers has proposed a plan to rebuild the Brandon Road Lock and Dam, south of Chicago, to include multiple technologies to prevent Asian carp from invading the Great Lakes.
Asian carp include bighead, silver, grass, and black carp, which disrupt fisheries and wetlands by dominating food sources for native species. Bighead and silver carp threaten to invade Lake Michigan through the Chicago Area Waterway System. There are no bighead or silver carp in the Great Lakes yet but some grass carp are already in the western Lake Erie basin and the Maumee River.
"Asian carp pose a clear and present danger to Lake Erie and its inland connected waterways," said Matt Misicka, Executive Director of Ohio Conservation Federation. "We must act now to stop Asian carp in order to protect Lake Erie and its world class hunting and fishing opportunities."
Great Lakes states heavily rely on the economic activity generated by outdoor recreation. For instance, Michigan United Conservation Clubs (MUCC) recently released an economic analysis of hunting and fishing in the state.
"MUCC's new economic impact study clearly outlines the $11.2-billion impact that sportsmen and women across the state provide, placing the hunting and angling industries in the top 10 percent of job creators for our state," Amy Trotter, executive director for Michigan United Conservation Clubs, said. "Devastation from invasive carp will be felt far beyond license sales our study shows, and it is important for Michigan's economic well-being that we place an emphasis on clean waterways."
Communities in the Mississippi River basin have already felt the impact of Asian carp in their waters, including iconic bass fisheries like Kentucky Lake and Lake Barkley and the Tennessee and Cumberland Rivers in the southeastern United States.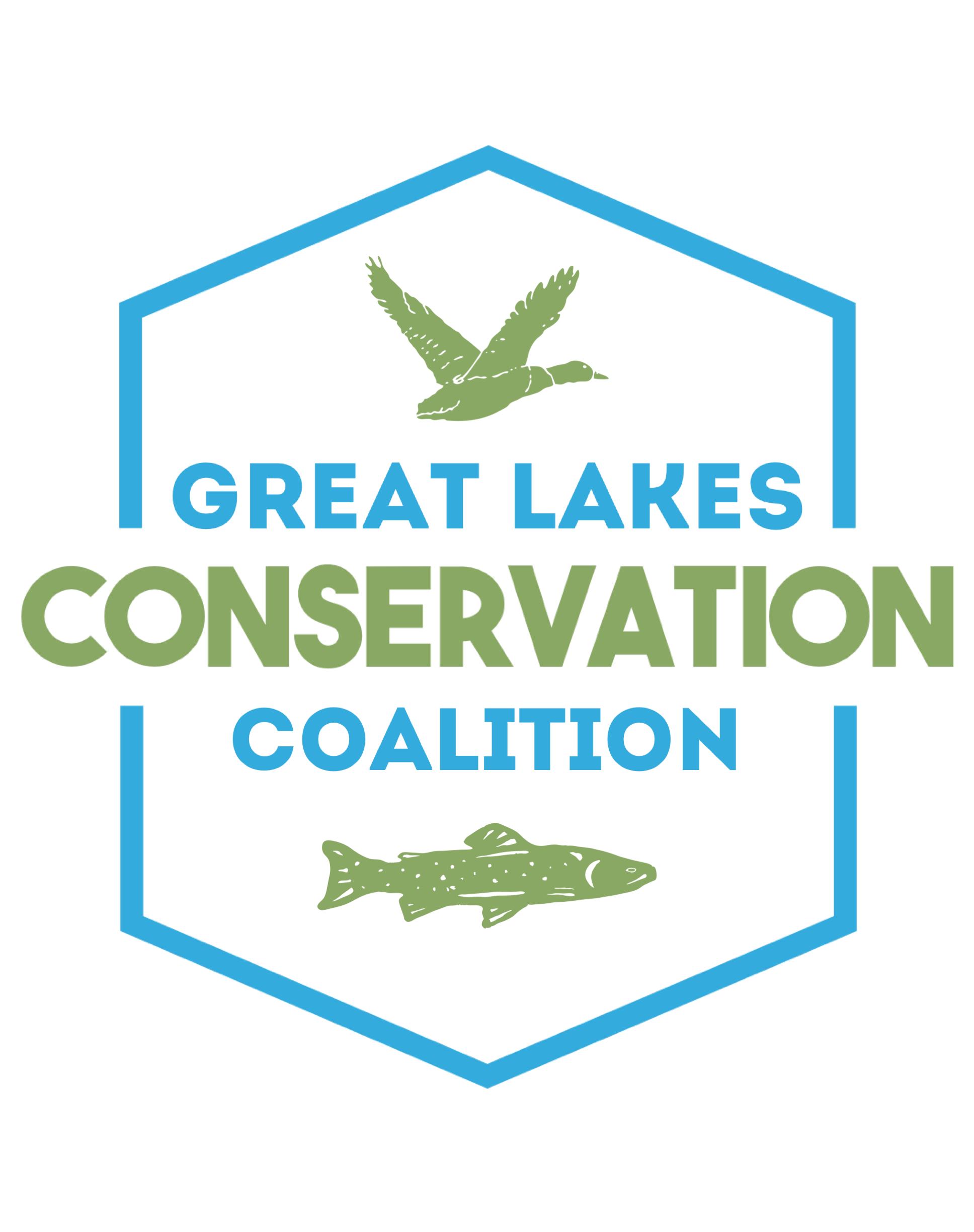 "Asian carp have undermined our fisheries and the river communities that depend upon them from Louisiana up to Minnesota. If we do not stop them at Brandon Road, they could devastate the fish, wildlife, and our way of life here in the Great Lakes," Marc Smith, conservation policy director for the National Wildlife Federation, said. "Furthermore, we need to implement solutions to remove Asian carp from existing waters and prevent them from spreading. Asian carp are not just a Great Lakes problem; they are a national problem."
"The Great Lakes and associated waterbodies are key resources to continental waterfowl populations, and so the presence of invasive grass carp in western Lake Erie represents an immediate threat to the integrity of the lake ecosystem in a region where local economies rely heavily on hunting and birding activities," said Gildo Tori, acting chief policy officer for Ducks Unlimited.
Representing millions of hunters and anglers, the Great Lakes Conservation Coalition is an informal group of conservation organizations in the Great Lakes region working together to advance solutions to the conservation challenges threatening our fish, wildlife, and outdoor heritage. Organizations include Ducks Unlimited, the Indiana Wildlife Federation, the Izaak Walton League of America, Michigan United Conservation Clubs, the Minnesota Conservation Federation, the National Wildlife Federation, the Ohio Conservation Federation, and Trout Unlimited.
Learn more at www.greatlakesconservation.com.